The GHS global regulation is made to ensure chemical safety at the workplace. And information regarding the identities and hazards of the chemicals must be understandable and readily available to workers.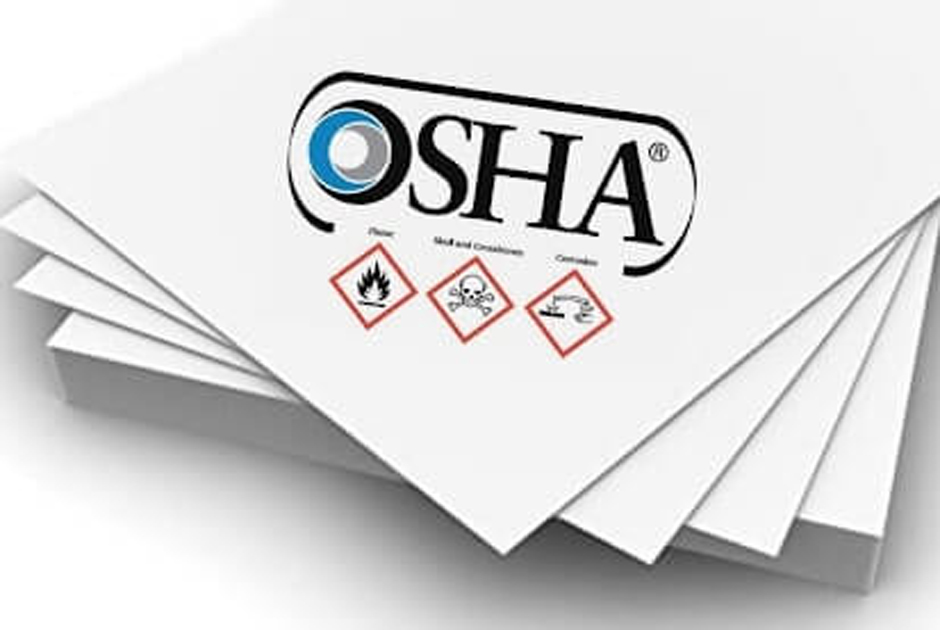 OSHA has taken on brand-new hazardous chemical labelling demands as a part of its current revision of the Hazard Communication Standard, 29 CFR 1910.1200 (HCS), aligning it with the United Nations' Globally Harmonized System of Classification and Labelling of Chemicals (GHS). These adjustments will undoubtedly help ensure enhanced quality and consistency in the classification and labelling of all chemicals and enhance worker understanding. Consequently, workers will undoubtedly have better information on secure handling and use of hazardous chemicals, thereby allowing them to stay clear of health problems and injuries related to direct exposure to hazardous chemicals.
The United Nations GHS Purple Book is updated every two years. The 7th changed edition of the Globally Harmonized System of Classification and Labelling (GHS Rev 7) was released in July 2017. This revision is of certain significance as OSHA currently specified that it means to upgrade the HazCom 2012 standard to incorporate the modifications in GHS Revision 7.
A variety of modifications are included in this upgrade that impacts both chemical manufacturers and employers of entities where hazardous materials are saved and utilised.
Crucial changes consist of:
Revised the requirements for how flammable gases are categorised.

Made a variety of modifications intended to clear up the meanings of some health hazard courses.

A brand-new instance for fold-out labels for little containers has been added. It describes what information needs to show up on the front web page and pages inside (See the example listed below).
OSHA's Hazard Communication Standard requires the advancement and circulation of such information:
Chemical importers and manufacturers are called to review the threats of the chemicals they produce or import and prepare tags and safety information sheets to share the hazard information to their downstream consumers;

All companies with hazardous chemicals in their offices must have tags and safety data sheets for their subjected employees and educate them to handle the chemicals appropriately.