Countries voluntarily adopt global Harmonized standards (GHS) for chemical labelling standards to tackle safety-related issues and the border problem faced during importing or exporting chemicals from one country to another. The US, Canada, and European countries are currently following these standards to communicate the hazards and chemical characteristics with the user. GHS standards deal with industrial, consumers, agriculture and pharmaceutical chemical, which are mainly categorised into three hazard domains as per GHS:
Physical Hazards

Environmental Hazards

Chemical Hazards
Standardised patterns for the chemical-related information have been set by the GHS, either its characteristics, categorisation of the chemicals or related hazards. Especially, the symbols which are defined by GHS based on health hazard groups like Explosives, Flammable gases, Flammable liquids, Flammable solids, Self-reactive substances, Aerosols, Oxidizing gases etc. So, for workplace safety, this categorisation matters a lot and by providing information to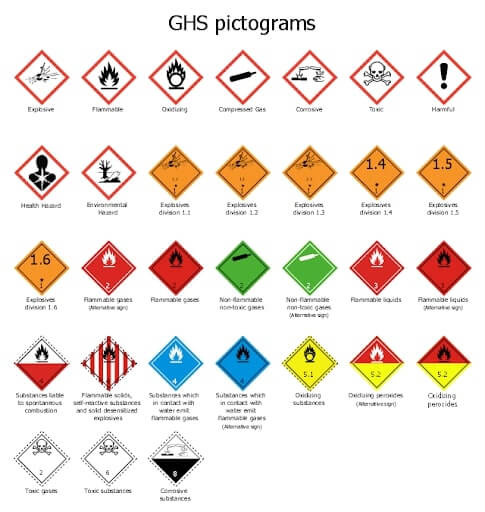 Figure 1: GHS Pictogram (Courtesy by GHS)
the handler or user a lot of accidents and injuries could be provided. But the availability of the information and data is one thing; the handler or user should be provided understanding through proper training. The manufacturer communicates proper identification of codes, categorisation and related hazards by using the GHS on their products.
It could be helpful for any organisation if the awareness related to GHS categorisation and related hazards are communicated with the handler or user so that every time new, he/she can interpret the information on the chemicals due to harmonisation. So, the GHS information can be utilised to prevent workplace injuries and accidents as GHS provides information related to chemicals through following ways:
Document covering 16 aspects related to chemicals, including characterisation, composition, related hazards, emergency situation handling, applicable legal requirements, etc. are mentioned in it which aid the organisation in safe storage, handling and disposal of the chemical without damaging the environment and physical or mental injuries to the handlers. The organisation can utilise this information in order to prevent injury at the workplace. Proper, specified personnel protective equipment (PPE) should be provided accordingly.
GHS has segregated the chemicals into three main categories: physical, environmental, and health. So, based on these hazardous categories, chemical handlers can easily judge the type of major hazard involved in the use or release of this hazard, which can reduce injuries by reducing the risk level. This information and related awareness should be given to the employees in order to avoid incidents.
GHS has categorised the chemicals based on their reactivity and class of it. Like self-reactive chemicals have been categorised into 7. Similarly, categorisation is also being done based on the alphabetical characteristics A, B etc. So, providing proper training and information to the handler and user GHS contribute to reducing workplace accidents. Storage of such chemicals should be done accordingly as per the category of the chemicals.
Prevention is an intelligent way to reduce the risk of incidents. As per GHS standards, a precautionary statement is mentioned on the chemical for guidance to the handler and user to avoid any unforeseen emergency and adverse effect on the ecosystem if taken seriously.
GHS standards provide guidelines to the chemical manufacturer about label printing and information which should be printed on it for the handlers and users. It's the combination of both text and pictogram as given in figure 1. Labels are one of the best and quickest ways to get information and characteristics related to the chemical products before going into deep study in SDS and COAs. So, the GHS guidelines label helps to prevent any unforeseen situation due to chemicals.
So, workplace safety could be ensured by acting upon the manufacturer's guidelines, specifications, and documents as per GHS standards.